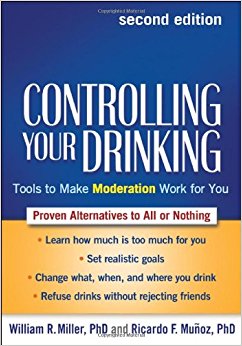 Indicação de Livro:
¨CONTROLLING YOUR DRINKING, SECOND EDITION: TOOLS TO MAKE MODERATION WORK"
William R. Miller Phd and Ricardo F. Muñoz PhD (Author) Idioma: Inglês 2rd Edition, Ano 2013
Interessado em reduzir a bebida sem descartá-la completamente? Este livro, baseado em evidencias cientificas, pode ajudar a tornar esse objetivo realidade. William R. Miller e Ricardo F. Muñoz estudaram por mais de 40 anos obras de moderação no beber: o que funciona, e não funciona, bem como alcançá-lo. O livro oferece ferramentas para avaliar o seu consumo de álcool, decidir quais as mudanças que você quer fazer, e criar um plano factível de ação.
A segunda edição atualizada incorpora os dados científicos mais recentes e apresenta um novo capítulo sobre mindfulness.