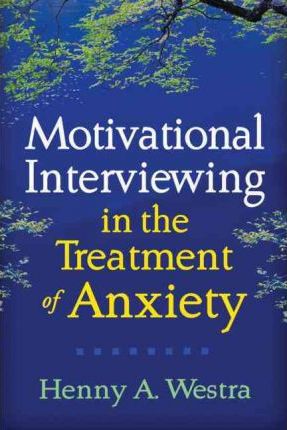 Indicação de Livro:
"MOTIVATIONAL INTERVIEWING IN THE TREATMENT OF ANXIETY"
("Entrevista Motivacional no Tratamento da Ansiedade")
Henny A. Westra Idioma: Inglês Ano: 2012
Este livro oferece estratégias eficazes para ajudar os clientes em tratamento para ansiedade a resolver sua ambivalência e aumentar a sua motivação intrínseca para mudanças de comportamento. O autor foca-se em como conjugar o espírito e métodos da entrevista motivacional (EM) à terapia cognitivo-comportamental bem como a outras abordagens focadas no tratamento da ansiedade. Descreve estratégias específicas para se integrar a EM como uma intervenção pré-tratamento ou ao longo do curso da terapia, sempre que forem identificados impasses motivacionais. Apresenta material clínico didático, incluindo um capítulo com descrição detalhada do caso de um cliente portador de ansiedade e depressão, facilitando a compreensão do tema e de sua aplicabilidade prática.
Este livro faz parte da série "Aplicações da Entrevista Motivacional", editada por Stephen Rollnick e William R. Miller.